What is Knowledge Management?
A knowledge base is a centralised library of information that has been captured, collected and curated in a way that is easy to look up, edit and share with teams and customers.
Acting as your company's repository of knowledge, a knowledge base contains knowledge articles that have been expertly converted from data and configured into consumable, bitesize pieces of information. Such articles contain answers to common queries and generally surround your company, product or services.
In short, a knowledge base helps to provide the right people with the right knowledge at the right time.
The knowledge contained within a knowledge base has been specially harvested and extracted from several data sources, including:
Company documents
Intranets
Databases
Observation
Employee interviews
Whilst some data is explicit and already codified, for example, HR policies and product specifications, some is tacit and therefore difficult to identify and articulate, for instance, a salesperson's subconscious expertise. To turn tacit knowledge into explicit knowledge, expert skill, time and deep analysis are required before it's subsequently ready to be converted into consumable articles.
Knowledge articles can contain text, images, video and other formats to communicate results, they are generally configured to match brand personality and tone of voice.
Read: Why an FAQ page is no substitute for a knowledge base
How Does A Knowledge Base Work?
An intelligent knowledge base is built using AI and harnesses powerful Natural Language Processing (NLP) to identify search intent. In response to a new query, the knowledge base retrieves and delivers the most relevant results to the searcher – whether that be an employee, agent or customer. NLP achieves this by unpicking, isolating and analysing each word that is entered to comprehend context and intent and subsequently match it with the best possible result.
NLP-driven knowledge bases ensure efficiency and fast answers both:
Internally as a centralised data repository for sourcing answers
Externally through customer-facing self-service applications for answering routine queries
For Your Teams
Knowledge for your teams is the internal-facing knowledge base view used by agents to facilitate customer support.
This technology is purpose-built with the contact centre in min, providing agents with a library of results and resolutions at their fingertips. Whether an agent is interacting with a customer via live chat channel or telephone, they simply begin by typing in the customer query and on each keypress and through the power of NLP, your knowledge base suggests relevant articles. This impacts Average Handling Times (AHT) and helps to significantly reduce support costs.
With access to the right knowledge, time otherwise spend asking supervisors questions is eliminated, the result of which means more time is dedicated to helping customers, contributing to improved CSAT and NPS scores.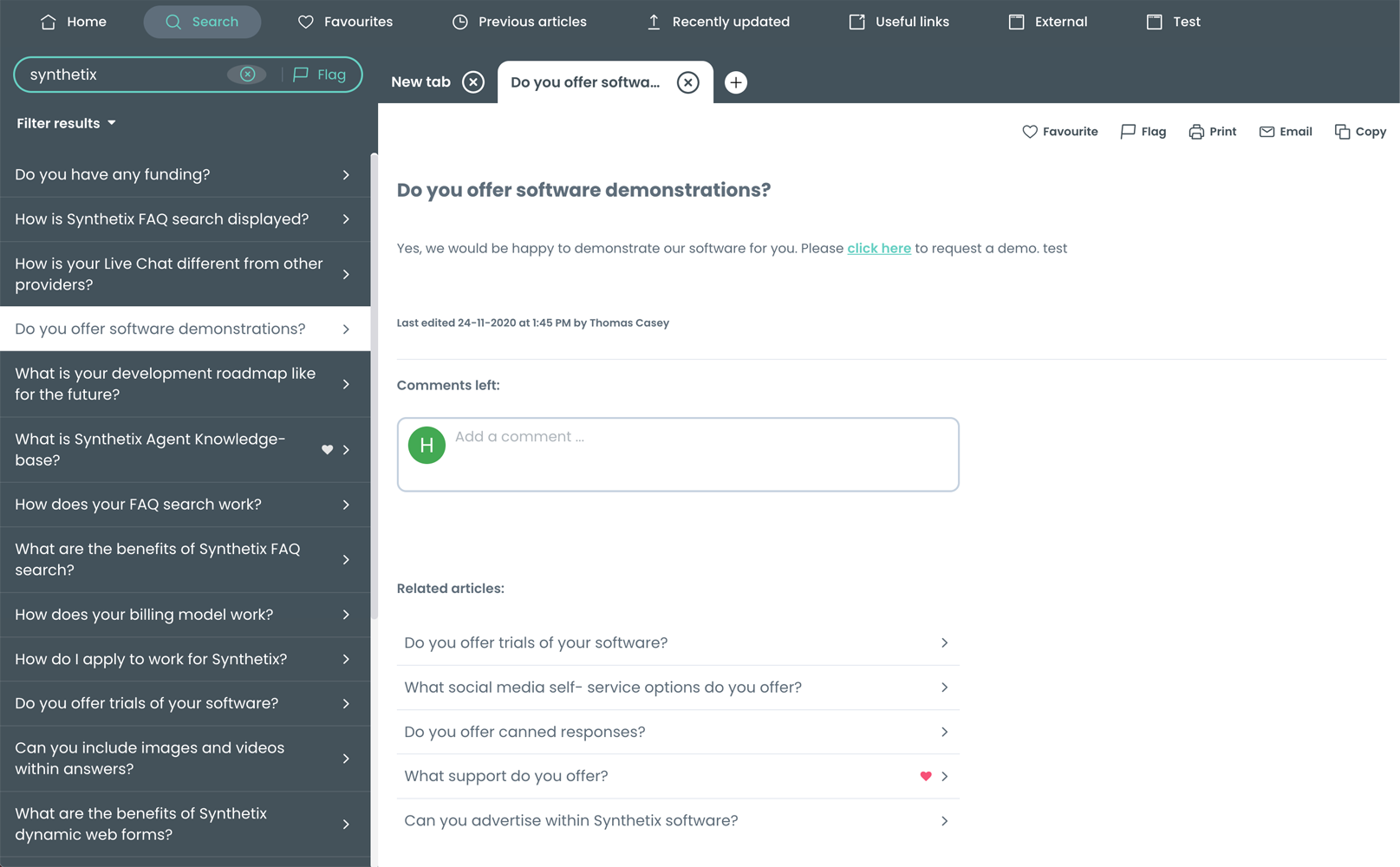 Editing, updating and adding new knowledge articles happens in real-time to ensure that all sources that are linked to your knowledge base distribute the same, consistent information.
For Your Customers
Knowledge for your customers provides them with access to your knowledge base content via self-service tools online. Whether it's a self-service widget or chatbot, website visitors seeking support can resolve their own issues by accessing a version of your company knowledge base. This customer-friendly version, otherwise known as a 'view' is configured within you wider knowledge base; a view determines and filters the content that is available to an audience – for instance, the view connected to a self-service tool, targeted at customers would exclude any internal or HR-related articles.
Customers simply type their query into the search bar and NLP gets to work; by unravelling the sentence structure of the query, it identifies intent and matches it with the most relevant results. This is particularly valuable for contact centre efficiency as these self-service tools can deal with large volumes of routine queries that would otherwise make their way to contact centres, often causing congestion. Instead, such tools deflect an average of 25% of contact by automating the vast majority of routine queries. This not only cuts support costs but provides agents with the bandwidth required to deal with more complex, non-routine customer issues.
Knowledge for your customers also helps to enhance CX and as a result, boosts CSAT and NPS ratings. Today most of you customers prefer to self-serve if there is an option to do so – 67% in fact – it is far quicker and more convenient than agent-assisted channels. Therefore, by including self-service tools, powered by your knowledge base as part of your online offering, customer satisfaction improves.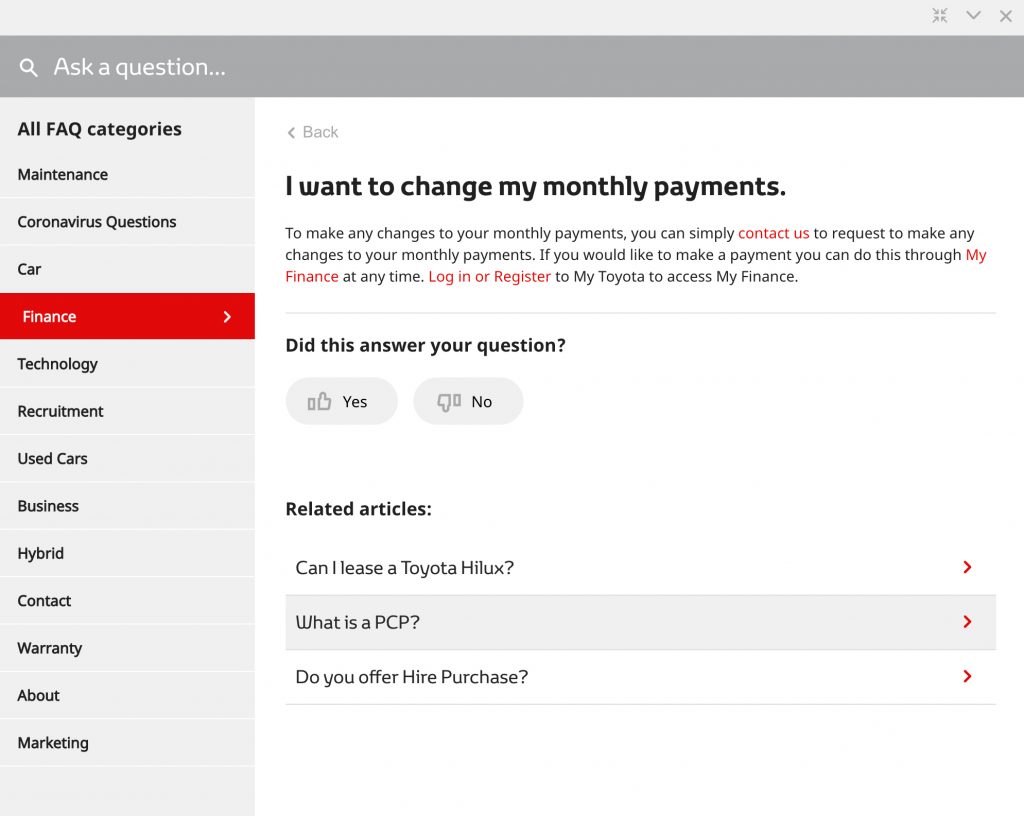 Why Use a Knowledge Base?
A knowledge base underpins any effective knowledge management strategy and is considered an essential tool within the customer service ecosystem.
At the core of knowledge management, it is what makes deployment successful, all whilst:
Boosting operational efficiency
Assisting in critical decision making
Saving support costs
Improving CSAT scores
Enhancing CX
Empowering employees
Benefits of Using A Knowledge Base for Teams
Improved First Contact Resolution (FCR)
Customers expect their queries to be answered during the first interaction they have with an agent. They don't want to be called back, transferred or have to use an alternative channel to ask the same question.
The internal-facing knowledge base that is utilised by agents when engaging with customers through live chat or telephony helps to increase First Contact Resolution (FCR). It is their centralised library of knowledge and is available to them within the same interface. Because all relevant information is readily available and easy to find, this removes the need to transfer customers or call customers back whilst agents find adequate answers.
How could an improvement in FCR affect your company's bottom line?
If a call centre of 50 agents has an average FCR of 74% and is increased by even 1%, it could lead to an annual saving of £46,100 based on an average cost per call of £3.64.
But there are potentially bigger savings to be made. By implementing a centralised knowledge base with a good knowledge management strategy, companies can experience significant increases to their average FCR, positively impacting the bottom line.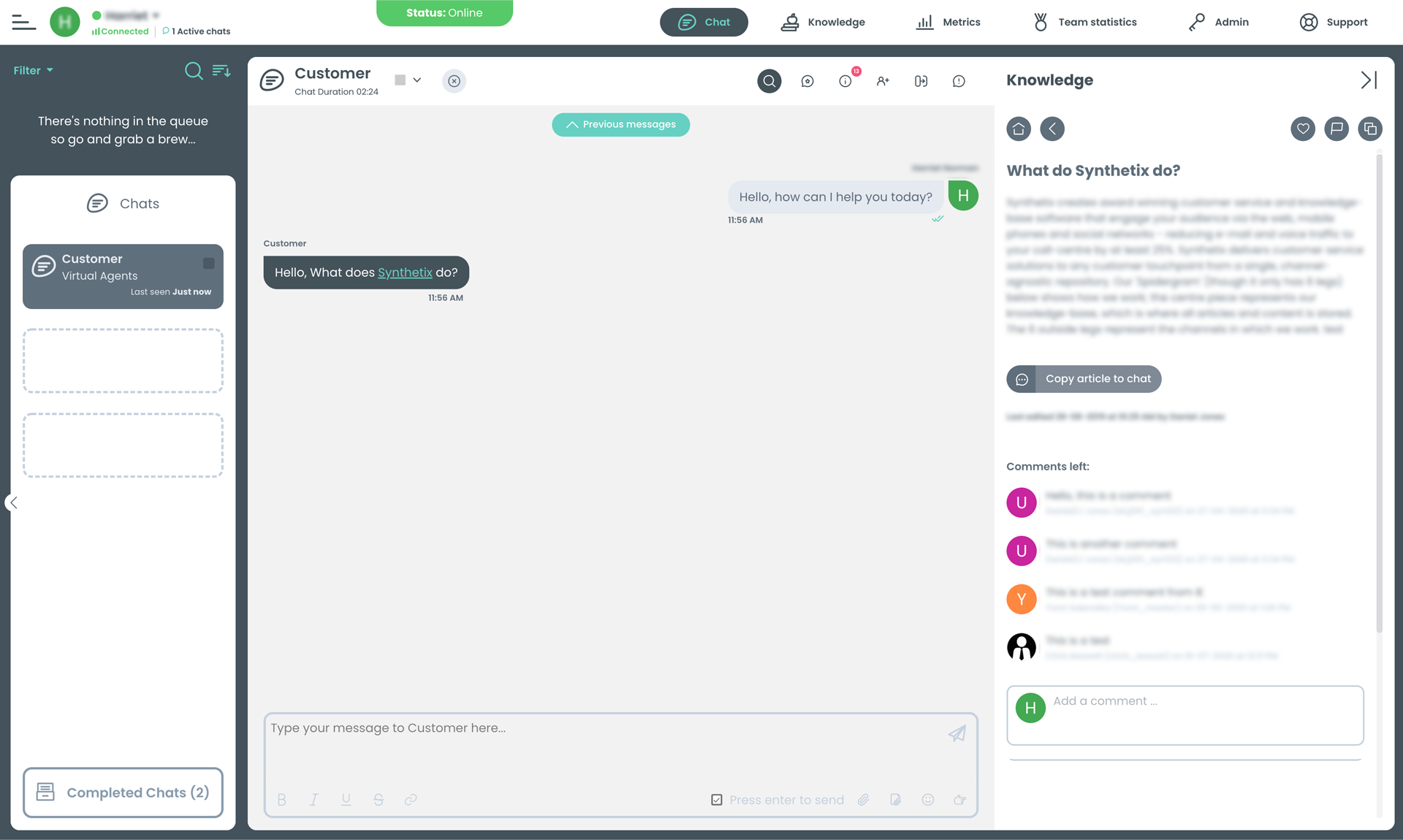 Reduced Average Handling Times (AHT) And Support Costs
Equipped with a knowledge base rich in answers, solutions and resources, agents no longer have to frantically research or put customers on hold whilst they consult supervisors for resolutions. An internal knowledge base helps teams resolve customer queries more efficiently and as a result, can cut AHT by up to 40%.
The internal knowledge base that agents use to resolve customer queries includes features that speed up handling times. The interface includes a 'mini knowledge base', that makes looking up answers quick and easy with no need to switch between tabs and windows. The AI-predictive suggestions feature recommends articles in the same window with every keypress, significantly reducing the time it would otherwise take to source an article.
Furthermore, when you integrate your knowledge base with live chat, the live keypress feed feature helps to reduce AHT further. It reveals what a customer is typing on every keypress so that agent can proactively solve a query often before the customer has hit send.
The result of such features that bring your AHT down includes significant savings in operational costs. It allows agents to work more efficiently, minimising downtime and resolving more customer queries.
Reduced Training and Onboarding Times
Companies can reduce their training and onboarding times by up to 30% by storing important training, company and product information in their knowledge base. You can essentially skip the learning curve by providing starters with the tools to upskill themselves. The provision of the knowledge base ensures that new employees don't have to know an answer to a query or process in your contact centre, only to know how to find that information.
This fast tracks new users to proficiency in a fraction of the time it would otherwise take to manually train them.
Consistency and Accuracy of Information
One study revealed that 76% of customers receive conflicting answers when it comes to customer support. Providing inconsistent or inaccurate information to your stakeholders can prove detrimental to brand credibility and reputation, resulting in anything from poor reviews to serious legal action. By placing a centralised knowledge base at the heart of customer service, communications and other operations you ensure that all information that is circulated is consistent. Because it can integrate with all your customer service and 3rd party business tools, any information that is served is from the same source, therefore eliminating conflicting answers.
If any knowledge must be updated, any changes reflect in real-time through all channels.
Read: How to roll-out a successful internal knowledge base. Here
Benefits of Using Self-Service for Customers
Customer Satisfaction
In today's fast-paced world, customers expect quick access to relevant information, delivered conveniently. Depending on a company's capabilities to provide this could be the difference between a good CSAT rating or a damaging customer complaint.
There is nothing more frustrating for a customer than struggling to find an answer to a simple routine question online. One study found that 53% of customers are likely to abandon their online purchase if they can't find a quick answer to their question. Which is why offering self-service tools that are connected to your knowledge base is critical.
Such AI-powered tools utilise NLP to ensure that regardless of how a query is phrased, the most relevant result is always served. It helps to avoid redundant responses that negatively affect CSAT scores.
Enhanced CX
Knowledge for your customers can take on the form of different self-service tools. Powered by your centralised knowledge base, customers can access knowledge articles in several different ways, including through:
An FAQ-style portal: customers who are actively seeking answers can navigate here and find answers to their questions
A widget: this self-service option can be configured to display on certain pages, or when certain conditions are met to promote CSAT and revenue
A chatbot: acting as your digital concierge, it guides your customer through their journey, helping them to reach their destination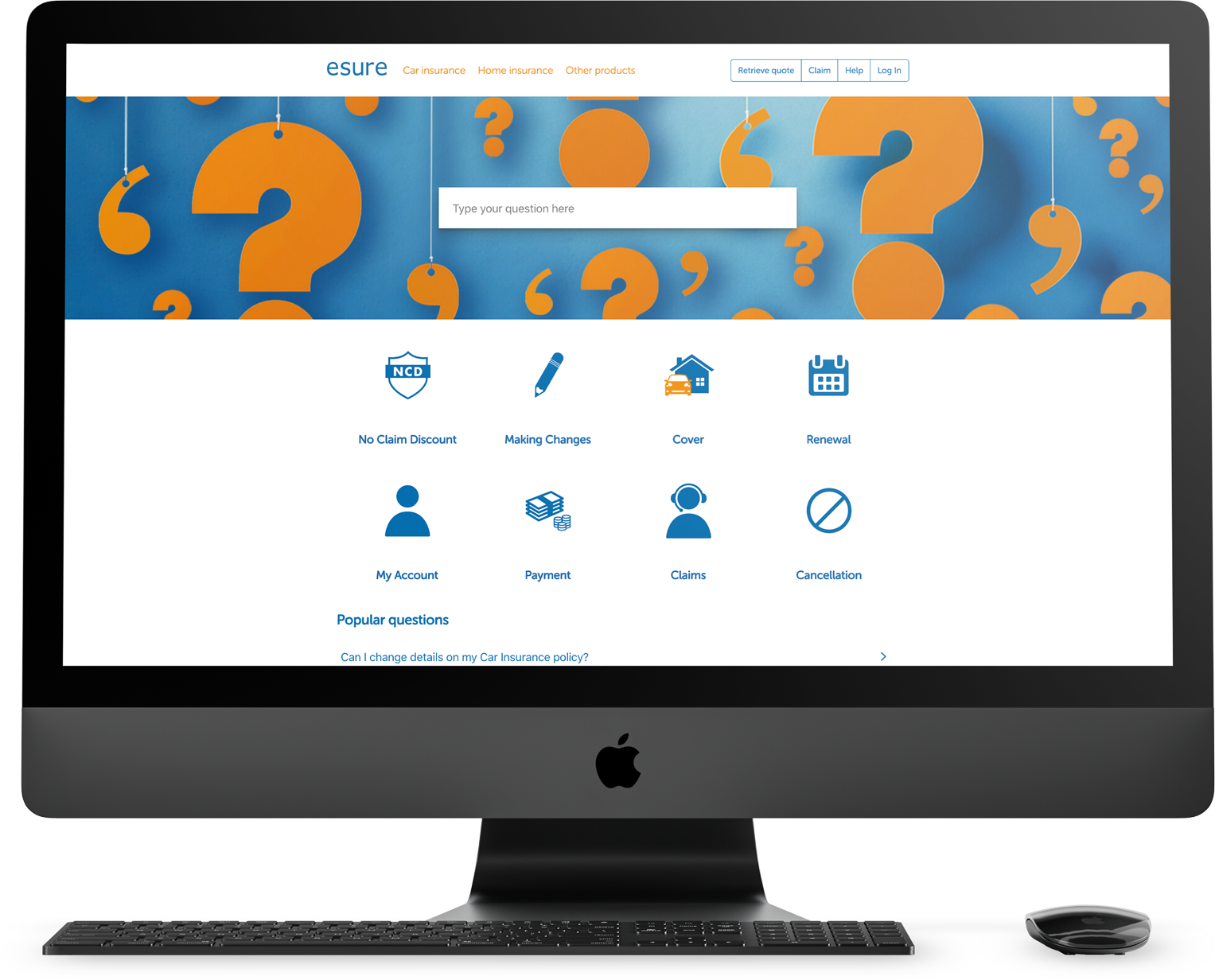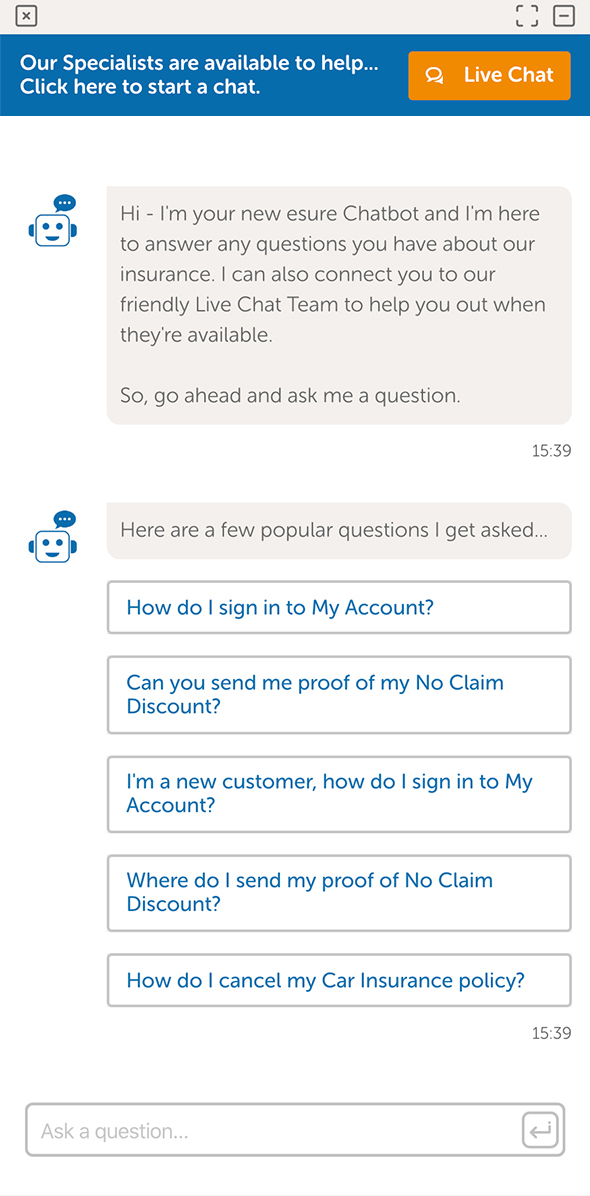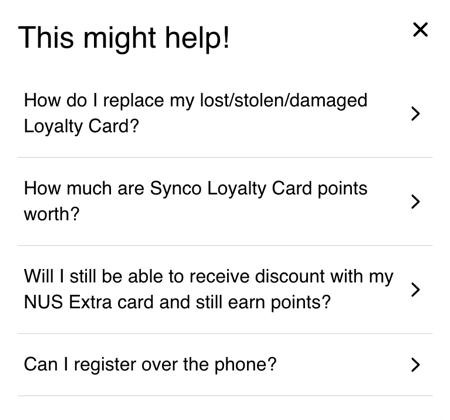 For more on the different types of self-service, click here.
Each type of self-service journey ensures a positive CX and escalation options for when an agent is required to deal with questions that are non-routine.
---
If you enjoyed this article and would like to know more about knowledge management, you can read our guide here, or for advice about knowledge base software, please get in touch.