Experience the power of Synthetix
Request a free, guided demonstration of our award-winning, AI-powered digital customer engagement platform. We'll help you discover the compelling, ROI-focused business case for our award-winning software.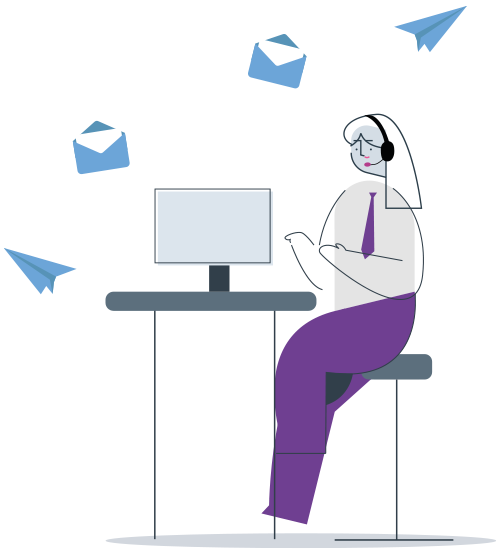 The complete automated and agent-assisted CX platform
Knowledge: For Your Team
Maximise team productivity with our intuitive, multichannel knowledge base and agent scripting tool.
Knowledge: For Your Customers
Empower your customers to self-serve 24/7 with an intelligent SEO-optimised FAQ help centre.
Xan Chatbot
Offer deeply integrated, personal customer support, and increase sales with Xan, the AI-powered virtual assistant that learns from every customer interaction.
Chat
Engage with your customers in real-time with our AI-powered, multichannel Chat console.
Don't just take our word for it
We're the choice of some of the world's leading brands, revolutionising enterprise online customer service one deployment at a time. Here's what our customers say about us…
"The versatility of the Synthetix online customer service solutions has allowed National Express and their customers the opportunity to significantly enhance their online experience when looking for answers. It has had a positive result in overall customer contact and has reduced costs."
"The technology and service provided by Synthetix has made a tangible improvement on our efficiency as a business and helped us deliver a better experience for our customers."
"It's been great working with Synthetix, we've built a really great relationship with them. When we need Synthetix for support they are quick to respond, sometimes just minutes. We have seen a reduction in calls and email queries but also an increase in productivity due to the knowledge-base which makes it easy to find information and resolve customer queries much quicker."
"We're delighted with our new knowledge-base and the improvement it's made to our website. The look and feel is great and it's really easy for our customers to use, which is so important for us. Working with Synthetix was just as easy too. Their professional yet friendly attitude assured me everything was in hand."