Live Chat and Multichannel Messaging with Real-Time Predictive Answer Suggestions
The Fastest Way to Connect with Your Customers
Engage personally with your customers, generating new revenues and boosting CSAT scores. With a live keypress feed, ID&V (Identification & Verification) integrations, concurrent chats and AI-powered predictive suggestions, Synthetix Chat reduces average handling times by up to 50% compared to standard live chat.  
See what your users are typing before they hit "send". Your agents can often completely solve a customer's query before they have even submitted it, slashing chat times by up to two minutes per chat and reducing contact centre costs.  
Connect Personally with Your Customers and Deliver Massive ROI
Synthetix Chat maximises your agents' efficiency. Handle more requests with the same resources and increase the rate of First Contact Resolution (FCR), all while boosting customer satisfaction.  
Reduction in Average
Handing Time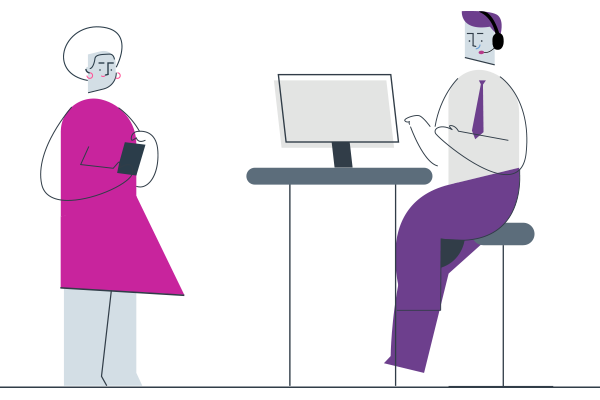 Build on open APIs, the Synthetix webhook system allows you to tailor your Chat deployment with a variety of additional tools.
Identification and Verification (ID&V)
Taking place without agent involvement, ID&V allows you to skip over a time-consuming process, securely.


Some clients have experienced a 16% reduction in chat durations through integrated ID&V and AI-predictive suggestions.
Enable PCI-DSS compliant transactions within your Chat. The agent requests an amount to be paid, and the customer pays securely without revealing any billing information to the agent.


Users trust secure and encrypted online payments, and as there are minimal steps, use of payments in chat leads to an increase in revenues. It also leads to a reduction to training complexity as the role of the agent is descoped.
Integrations with your CRM
Integration with your CRM enables automation of many complex and time-consuming processes, such as updating a user's details, or saving copies of chat transcripts.


Information can also be pulled from the CRM during the conversation, giving the agent immediate access to the customer's records without having to log into a separate system.
AI-Powered Predictive Suggestions
Synthetix Chat Integrates with Knowledge, an AI-powered knowledge base solution to assist your agents. As your users type, Knowledge offers suggested solutions in real-time. This speeds up the chat process significantly and increases first time resolution rates.
Encourage your agents in healthy competition, highlight users who complete the most chats or receives the most favourable customer feedback, integrated naturally into the analytics suite. 
A granular set of intelligence on agent activity, showing handling times, user feedback, login times and many more metrics. 
A timeline of your department throughout the day, showing login and logout times, active chat times and breaks. 
Control how and when Chat is offered. Some organisations automatically open Chat to immediately engage their customers, others offer Chat only when the user is unable to effectively self-serve. Our fully customisable trigger system allows you to offer Chat exactly when it is suitable for your users' optimal experience. Our powerful analytics suite allows you to analyse results from different triggers, optimising these customer journeys over time: 
Interactive and hidden triggers

 

Feedback-based triggers

 

Time

–

based triggers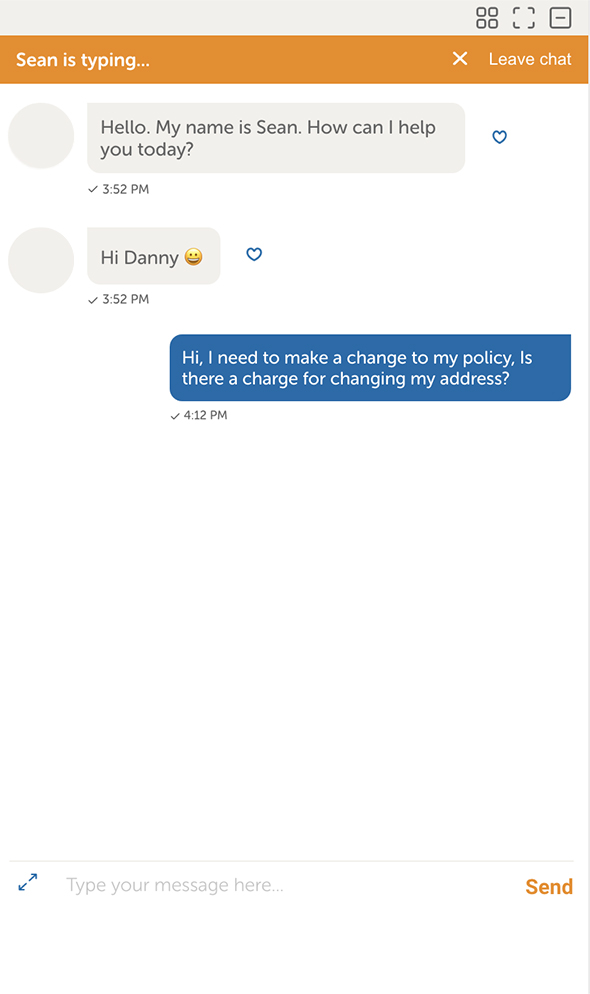 We're the top choice for some of the world's leading Enterprise brands, revolutionising online customer service one deployment at a time. 
To hear more about how Chat is reducing AHT and boosting CSAT for Synthetix clients, get in touch today.