Whilst AI can be dated back to the 1950s when Turing famously invented the Turing Test, the first ever chatbot, ELIZA was introduced in 1966, followed by a series of 'chatterbots' in the 1990s. This wave of chatbot technology was not created to support customer service, rather they were tested by audiences to develop bot intelligence.
For a detailed history of AI chatbots, click here.
Today, chatbots are considered a must-have tool belonging to the wider customer service toolkit, facilitating not only customer support but lead generation, sales and growth. Therefore, it is not just customer service teams that value chatbots but also Sales and Marketing.
However, when it comes to selecting chatbot software and the subsequent implementation process, a surprising number of companies get it wrong. The results of which can be detrimental and include unnecessarily high overheads, poor CSAT and damaged brand reputation.
So, how can you ensure that the chatbot solution you select and your roll-out method works effectively for your company, achieving goals that surround:
Support cost reduction
CSAT and NPS improvements
Enhanced CX
Contact centre efficiency
Lead and revenue generation
This article addresses the common mistakes that all too many companies make when it comes to chatbots, offering advice as to how they can be avoided:
Neglecting Objectives and Strategy
Not Working with A Vendor Experienced in Your Field
Not Giving Your Chatbot a Personality
Selecting A Chatbot That Cannot Provide the Right Answers
Choosing A Solution That Cannot Escalate to A Human
Making A Decision Based Solely on Pricing
Choosing A Chatbot That Has A Lengthy Implementation Process
Settling for A Chatbot That Cannot Be Optimised
1. Neglecting Objectives and Strategy
Common mistake:
When companies do not discuss and define clear goals with measurable objectives regarding their upcoming chatbot initiative, a multitude of things go wrong. The result of which means that those involved have no clear direction as to what they're working towards, with no benchmark to know if they are on track or if something has gone wrong. Without objectives, there is nothing to measure the success of the outcomes against.
Best practice:
Meet with everyone who will be involved with the deployment of your chatbot solution to ensure that everyone is on the same page with goals, expectations and outcomes. Not only does this allow for smoother execution but it helps to identify issues in their tracks. Having input from those involved provides a varied perspective, providing value to key decisions regarding chatbot selection.
2. Not Working with A Vendor Experienced in Your Field
Common mistake:
Many businesses choose chatbot software vendors that are inexperienced in the field in which they operate. Chatbots that have not been tested in a certain field lack intent sets and therefore do not know their audience. The result of which includes money and time spent with vendors who cannot produce the chatbot required to fit your customers' needs.
Best practice:
Spend time and care when considering chatbot vendors. Compile a list of must-have criteria for your chatbot; its functions, capabilities and vendor experience. Ensure that the vendors that make it to your shortlist have sufficient experience in your field and can demonstrate tangible examples and results. Their experience will prove hugely advantageous during implementation.
3. Not Giving Your Chatbot a Personality
Common mistake:
Neglecting your chatbot's personality results in a forgettable CX and denotes a boring brand reflection. Chatbots that are missing a name, icon, personality and tone of voice will appear outdated. Whether your chatbot solution is incapable of such configuration or it has been neglected, the result will not be positive for CX.
Best practice:
Ensure that the chatbot solution you choose offers flexible configuration; enabling the bot's responses, language and grammar to match your brand's personality and tone of voice. Certain chatbots include additional configurable search layers that ensure a conversational, on-brand response is always served.
4. Selecting A Chatbot That Cannot Provide the Right Answers
Common mistake:
When companies opt for basic chatbot solutions that are not powered by AI or utilise Natural Language Processing (NLP), customer satisfaction suffers significantly. This is because the bot relies on customer queries matching its records exactly in order to produce responses. Because it is highly unlikely that every customer enters the chatbot's exact records, a correct result is rarely produced. Instead, the chatbot replies with "I'm sorry I don't understand your question. Please try again."
Best practice:
Always choose chatbots that are built on AI and harness the power of NLP. This ensures that regardless of how a customer phrases their query, a relevant answer will be produced. The way this works is through NLP's sophisticated layers of search. By unpicking the query structure, it analyses each component including keywords, grammar, intent and popularity to understand context and therefore return relevant results.
To find out more about the difference between simple and AI-powered chatbots, click here.
5. Choosing A Solution That Cannot Escalate to A Human
Common mistake:
Whilst chatbots are effective in dealing with routine questions, there will always be customers who require help with issues that are more complex and warrant human rather than artificial intelligence. When a chatbot cannot firstly identify when escalation is required and secondly, cannot provide a smooth escalation to an agent, then CX and CSAT plummet. When customers have serious issues they need resolving, having to repeat the process and their query over and over again is not ideal.
Best practice:
Ensure that the chatbot solution you select offers seamless escalation options. Make sure that the chatbot can detect when it is not capable of resolving the query and that escalation to other agent-assisted channels such as live chat is stress-free, taking place in the same window. It is also key to the customer's experience that transcripts are carried over to avoid unnecessary repetition, reducing Average Handling Times (AHT).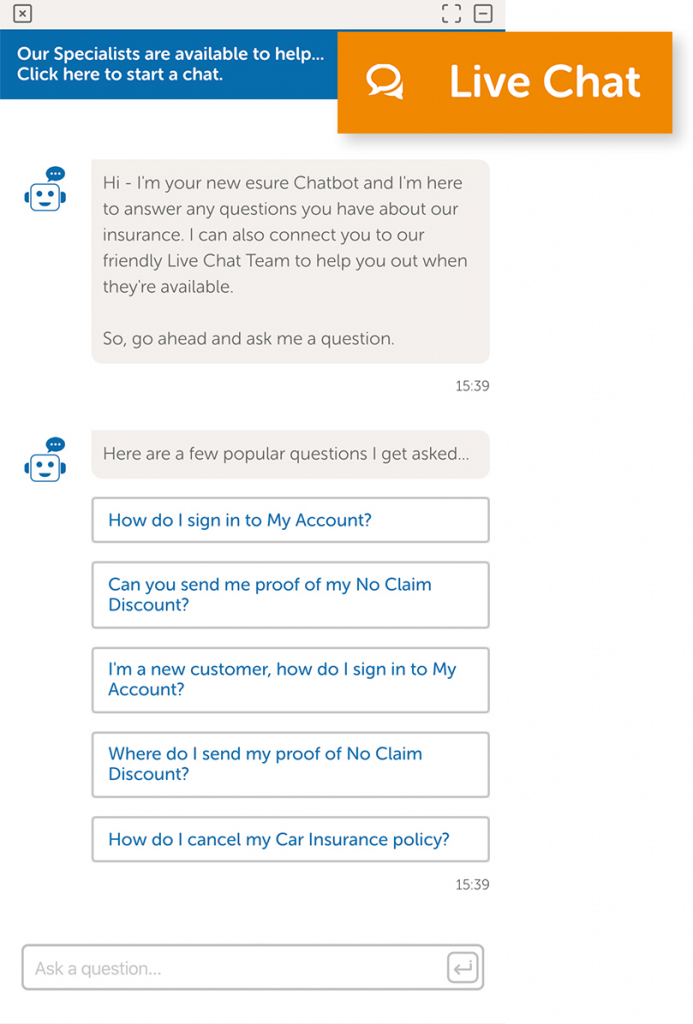 6. Making A Decision Based Solely on Pricing
Common mistake:
Too many companies focus solely on finding the cheapest chatbot solution and unfortunately have to pay the price in the long run. Such solutions might seem tempting but generally end up costing you more over time. This is because lower-priced chatbots don't utilise NLP which leads to the laborious process of manually programming lots of questions and answer pairs. Further, poor escalation provided by such solutions result in higher contact volume reaching contact centres and therefore unnecessary high support costs.
Best practice:
Ensure that during your chatbot software selection process, you stick to a comprehensive list of essential requirements. Include attributes such as NLP utilisation and escalation capabilities that facilitate the escalation from chatbot to cost-effective agent-assisted channels such as live chat. This not only improves CX but minimises telephone and email queries which prove significantly more expensive to handle.
7. Choosing A Chatbot That Has A Lengthy Implementation Process
Common mistake:
Commonly, the software implementation process is not discussed with the vendor. This results in companies waiting significantly longer than anticipated to have their chatbot up and running. When expectations are not discussed, the implementation process can become lengthy and this affects your customers and operational costs negatively.
Best practice:
Always make sure to discuss and agree on the chatbot implementation timeline with your vendor. This avoids any confusion, manages expectations and ensures you will be up and running on time. It is also crucial to choose a chatbot that utilises low-code implementation, this makes setup simple, using one line of code and minimising the need for cross-departmental involvement.
8. Settling for A Chatbot That Cannot Be Optimised
Common mistake:
Companies that opt for a chatbot solution that does not include a built-in analytics function removes the opportunity for optimisation. Without analytics that demonstrate how well your chatbot is performing in terms of resolved queries, escalation and trigger management there is no way to identify issues or plan for improvements. In other words, whilst competitors are constantly optimising their chatbots, yours remains stagnant.
Best practice:
Ask your prospective chatbot vendors for a demo. Ensure that one of the areas that they show you is the software's analytics function. Choose a chatbot that offers a comprehensive range of visual analytics that can be downloaded or viewed in a dashboard aesthetic. Such metrics will help you to identify any gaps or errors that emerge and focus on areas for optimisation and improvement so that your chatbot is working to its full potential.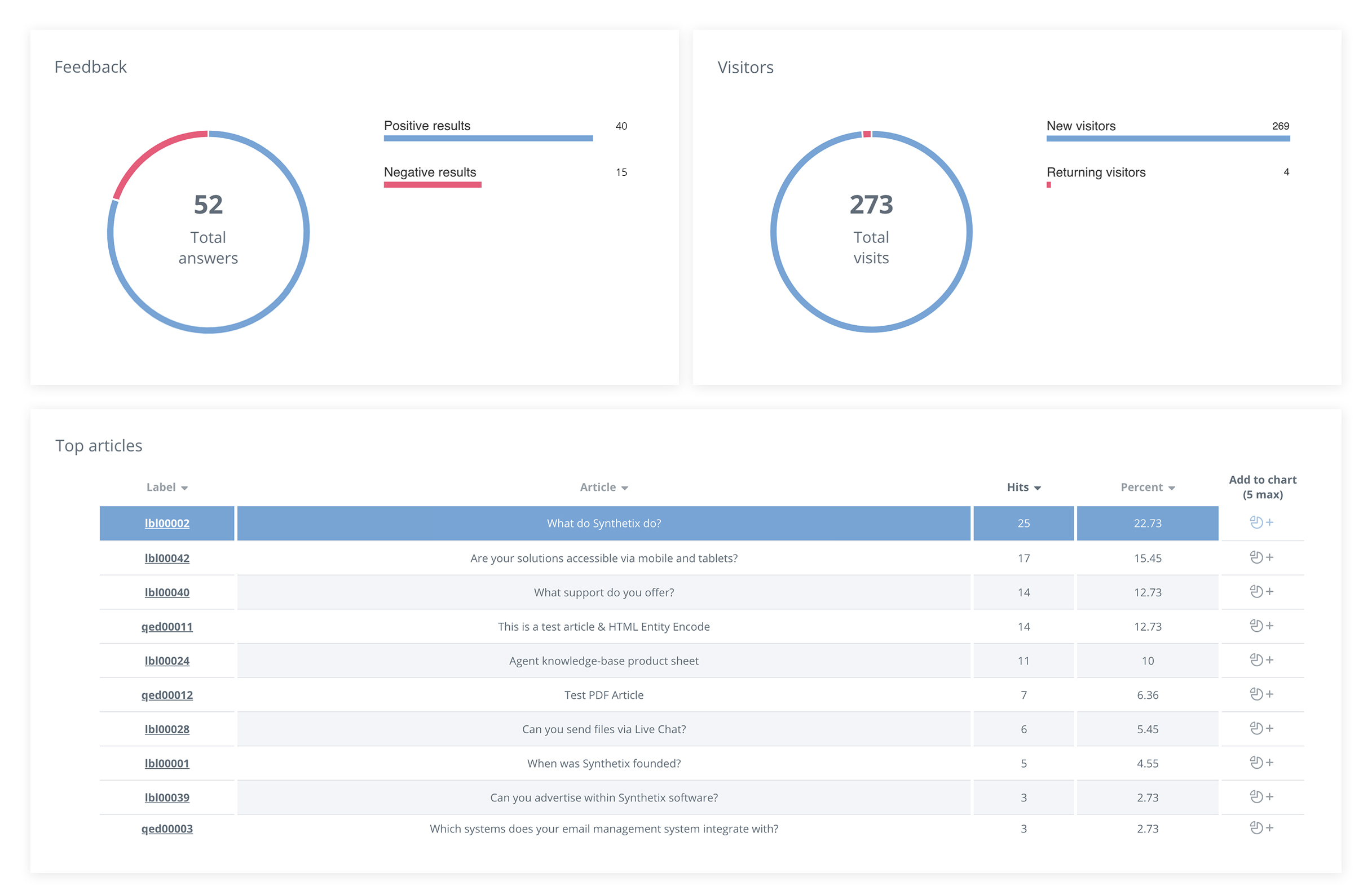 ---
If you enjoyed this article and would like to know more about chatbots, read our guide here or for help regarding your organisational requirements, please