"Because COVID…" No Longer Cuts It For Customers
A report conducted by the Institute of Customer Service that surveyed 10,000 people revealed that the number of complaints regarding poor customer service in the last six months was at its highest level since 2009.
It was also revealed that customers believe that companies too often use COVID as an excuse for the poor service they received.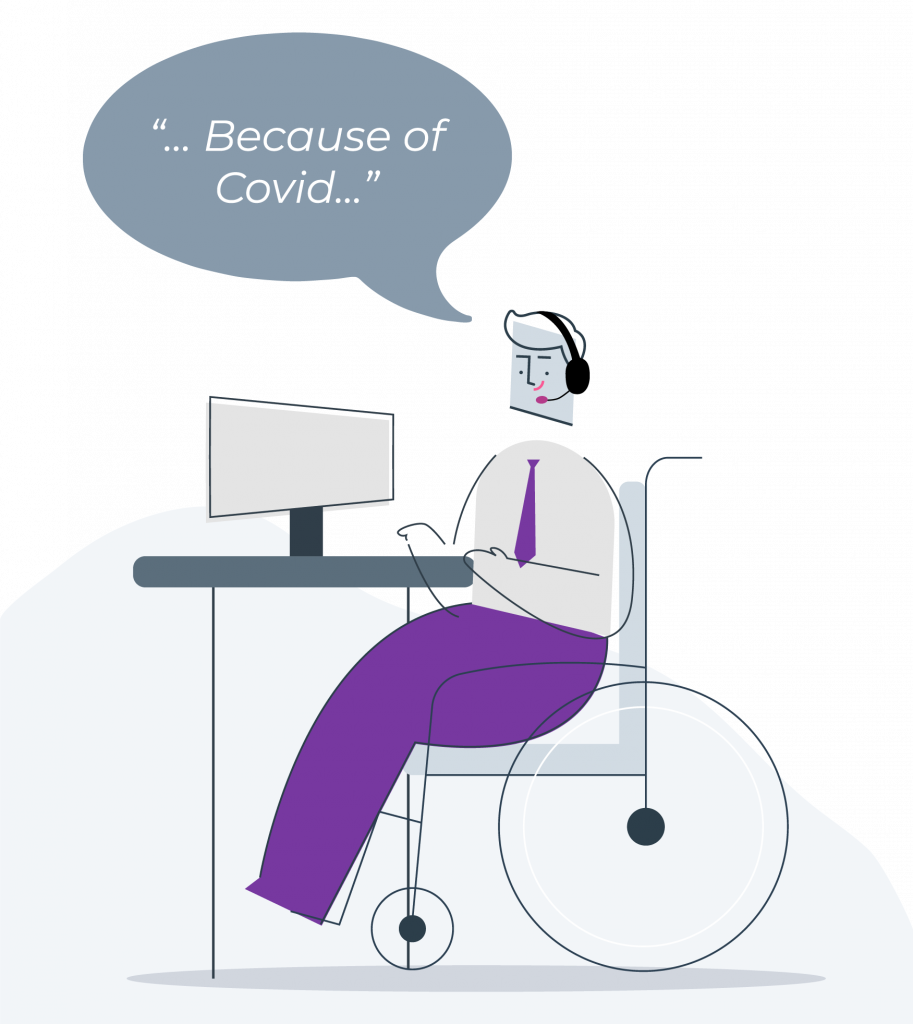 Customers were empathetic and patient towards the disrupted level of service in which they received during the first 6 months of COVID. But fast forward a year – that's a year to adapt, plan, fail, try again and improve – and the blanket excuse, "because of COVID…" no longer cuts it.
It exacerbates the frustration that customers are already feeling. With the lockdown restrictions easing this week, they're (quite understandably) fed up of hearing that excuse, leading CSAT scores to suffer.
The Companies Whose Customer Service Has Thrived Since COVID
Since the beginning of the pandemic, many companies have had time to adapt and even thrive when it comes to a new era of CX. Whether it's remote working, new technologies or improved processes, a multitude of businesses has successfully adapted and through digital transformation, are more efficient than pre-COVID times.
So where have these companies found their online customer service wins?
Wider channel choice
A blend of self-service and agent-assisted contact options
The human touch via conversational AI
Wider Channel Choice
Customers want to be able to access your help articles and agent assistance from a range of channels. When they're on the go or working from a specific device, sometimes navigating to a company's support page, entering a query and browsing articles isn't convenient.
Companies that offer multichannel customer support online are thriving when it comes to CX and satisfaction. Giving customers the choice as to how and where they access help is critical.
For instance, a majority of customers' online journeys begin with the search engine. By fuelling your FAQs with an SEO Knowledge Base, you not only help provide the best answers quickly but by streamlining the user journey, save costs and boost CSAT.
Similarly, by offering live chat options via popular social and instant messaging channels, a customer's journey is significantly more efficient and successful.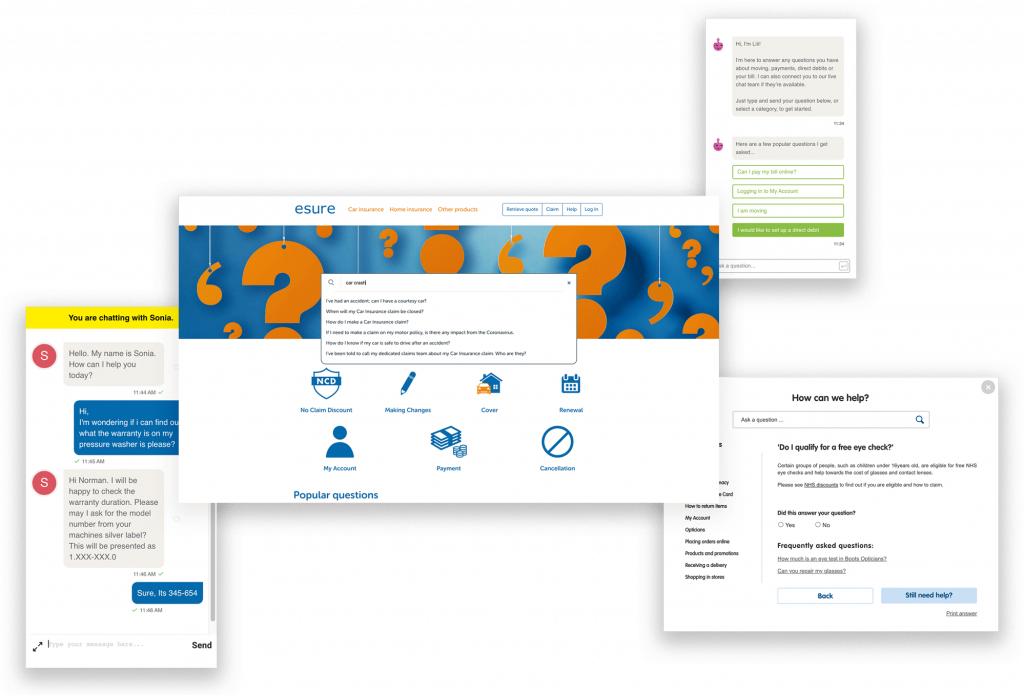 A Blend Of Self-Service And Agent-Assisted Contact Options
Companies that are thriving when it comes to customer service, offer their users a blend of self-service and agent-assisted contact options that are fuelled by the same knowledge base and frictionlessly escalate when necessary.
Offering self-service tools such as an FAQ page, FAQ widget or a chatbot reduces contact levels to the contact centre not because routine queries have been aggressively deflected, but because users have learnt how easy and convenient it is to self-serve.
For optimal CX, ensure your customer service platform includes seamless escalation between channels. If a self-service tool cannot deal with a query due to its complexity, it's important to the user journey that an escalation to an agent-assisted channel such as live chat or the contact centre is available. This negates the need for customer repetition and streamlines their journey.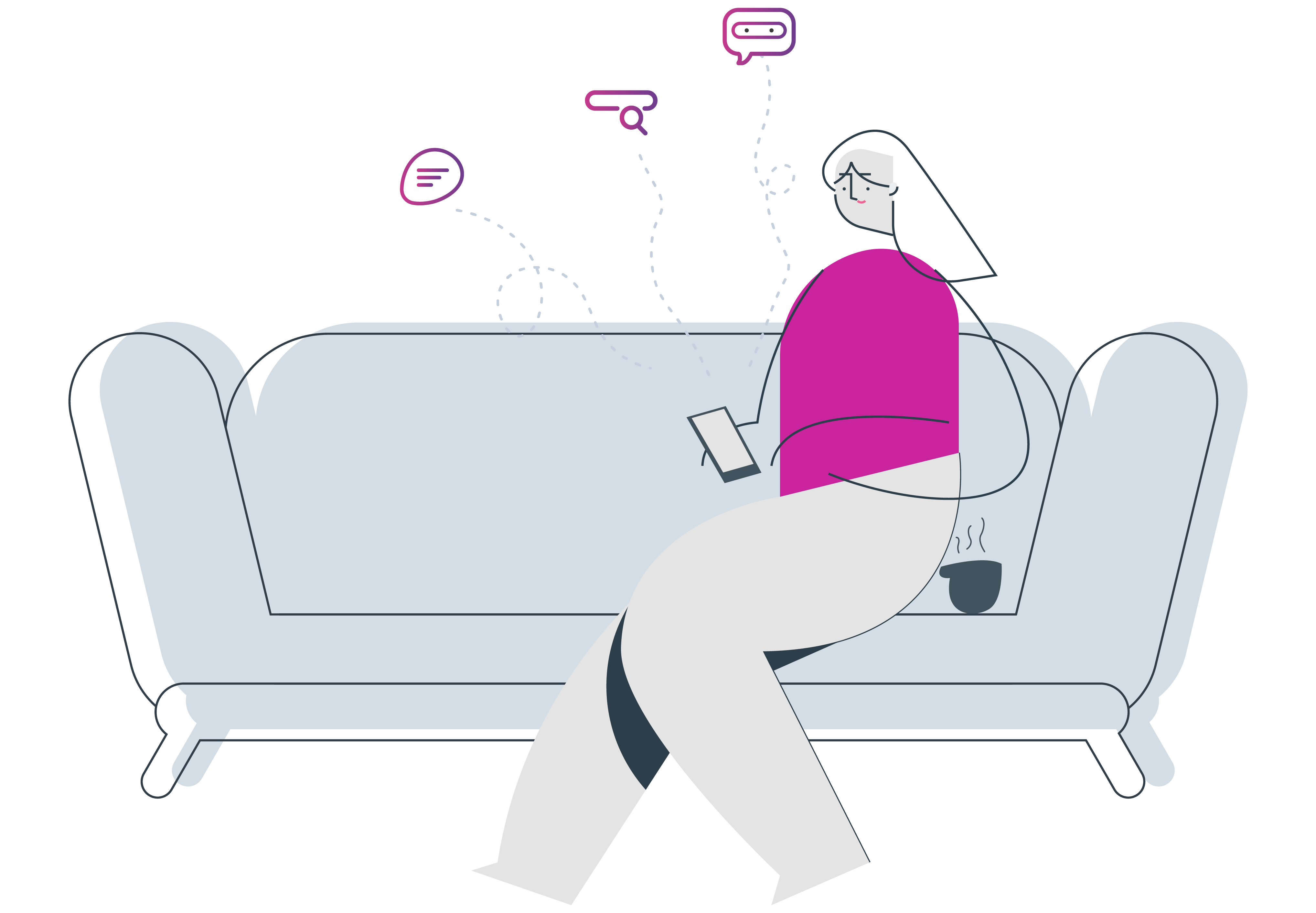 The 'Human Touch' Via Conversational AI
The global conversational AI market is expected to grow from $4.8 billion in 2020 to $13.9 billion by 2025, at a CAGR of 21.9% during the forecast period.
The increased demand for conversational AI technology such as chatbots is fuelled not only by its capability to automate routine queries and processes, significantly reducing contact and therefore support costs but also customer preference.
Whilst most customers understand they are not speaking with an actual human, the human touch that is provided by conversational AI and chatbots enhances CX as they are guided through their journey.
Powerful Natural Language Processing (NLP) unravels each of your users' questions, analysing keywords, intent, grammar and popularity to ensure the best, most relevant results are provided. Sophisticated search layers can then be configured to add elements of your brand personality.
Final Thoughts
Since the height of the pandemic in 2020, companies have had time to plan, recoup and improve their customer service operations. It is therefore no wonder that customers are frustrated to hear COVID still being used as an excuse for poor service today.
However, for the many companies that are thriving, adaptability and new technologies are key. Utilising CX software that offers customers a range of channels, has a blend of self-service and agent-assisted tools and adopts conversational AI has proven fundamental for customer service success.
---
If you would like to find out more about customer service software that has helped companies thrive