Handle 20% of routine queries online
Reduce support costs
Improve CSAT and NPS ratings
Improve First Contact Resolution (FCR)
Enhance CX
No credit card required
Try for free for 14 days
Handle Routine Queries With Our FAQ Widget
Synthetix's FAQ widget utilises AI and powerful Natural Language Processing to dissect customer queries, analysing each element to understand intent and return relevant answers.


With your FAQ widget, routine queries that would otherwise have ended up being handled by agents in the call centre are automated by AI.


This results in a reduction in support costs, especially those associated with query handling.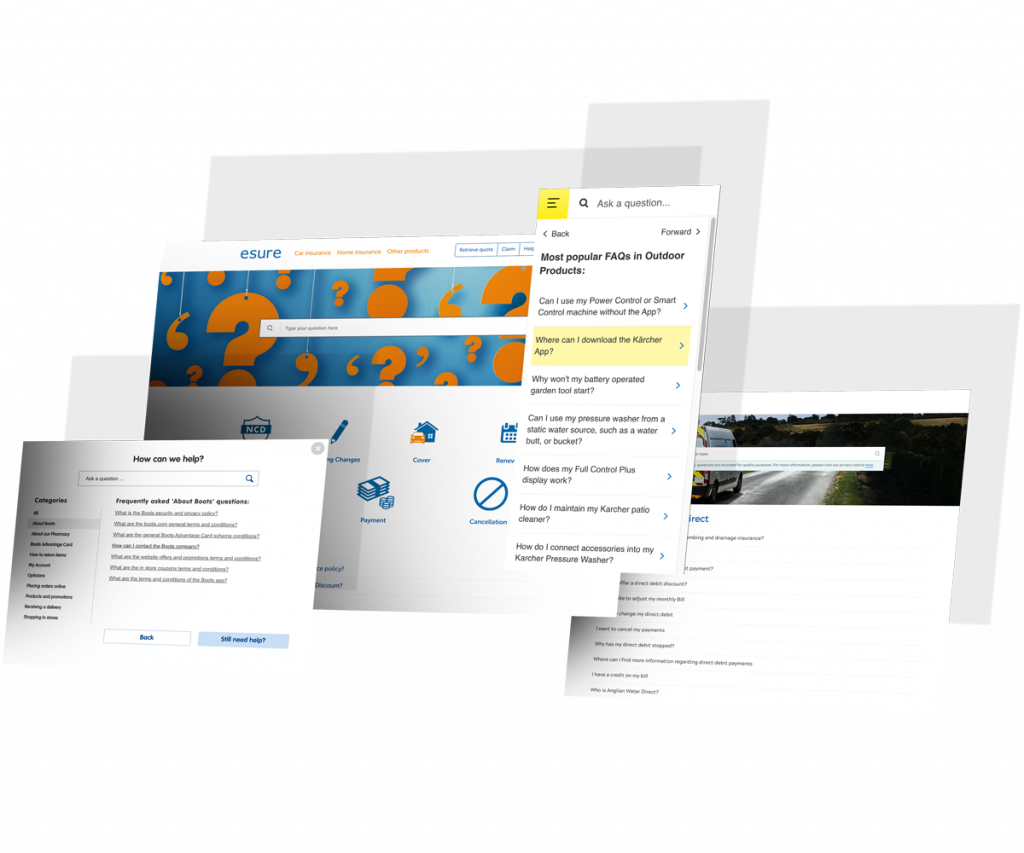 Boost Brand Viability With SEO Help Centre
Be the to answer customers' queries as early on in their journey as the first search engine result.


Synthetix technology translates your knowledge articles into crawlable, searchable web pages, this way your customers' journeys are streamlined for optimal CX.


With control over meta descriptions and titles tags, you can be sure that your articles are ranking for your customers.
Enhance CX And Boost CSAT Ratings
Most customers prefer to self-serve if they have the option to do so. Provide them with the tools to do so and immediately CX is improved.


When a query is too complex by nature for AI to manage, Synthetix tech seamlessly escalates the user to a live chat agent for a smooth and successful experience.


With AI taking care of significant volumes of routine queries, it allows agents greater bandwidth in which they can help more customers with serious and complex issues, contributing to CSAT.