To help agents deal with customer queries successfully and efficiently, we recommend the best customer service tools for the contact centre. These include:
Intelligent Knowledge Base
At the heart of successful customer service operations is the intelligent knowledge base.
Acting as your company's central library of knowledge, it is where all information, documents, tutorials and FAQs are kept. It is your business' single source of truth.
An intelligent knowledge base fuels your customer service tools including those that your agents use internally in the contact centre and those that your customers use online.
As you single source of truth, you can be assured that the information that you as a company – through representative and online – is consistent. When articles are updated or added to the knowledge base editor, each customer service channel reflects these changes in real-time, ensuring up-to-date and accurate information for the best CX.
Agent Knowledge Base
Directly communicating with customers, it is important that agents are equipped with the tools that help deliver the best quality of answers in the most efficient way.
An agent knowledge base, or as we call it at Synthetix, Knowledge: For Your Team provides your agents, with a sea of knowledge right at their fingertips, helping them work more efficiently, positively impacting on CX.
Built using AI and harnessing powerful Natural Language Processing (NLP), the agent knowledge base unpicks the queries your agents type, analysing each element including keywords, grammar, intent and popularity. Known as AI-predictive suggestions, this feature recommends knowledge articles on each key-press, matching the query with knowledge articles to return the most suitable results.
Because agents no longer have to search through libraries, resources or intranets for what they believe is the correct answer, Average Handling Times (AHT) is reduced significantly. Not only does this improve the customer experience and gives agents the capacity to deal with more queries but it helps to reduce contact centre costs.
Knowledge: For Your Team provides agents with the freedom to customise their console so that they can work more efficiently. Some features include:
The capability to 'Favourite' an article
Easy access to 'Useful Links'
The capability to flag or comment on articles
Click-to-send and click-to-copy article feature
Further, intelligent knowledge base software offers multiple 'views' which are particularly useful for agents that serve multiple brands. A view is a set of knowledge articles that are suitable for a particular audience. Agents can easily switch between views when dealing with customers from different brands, reducing handling times.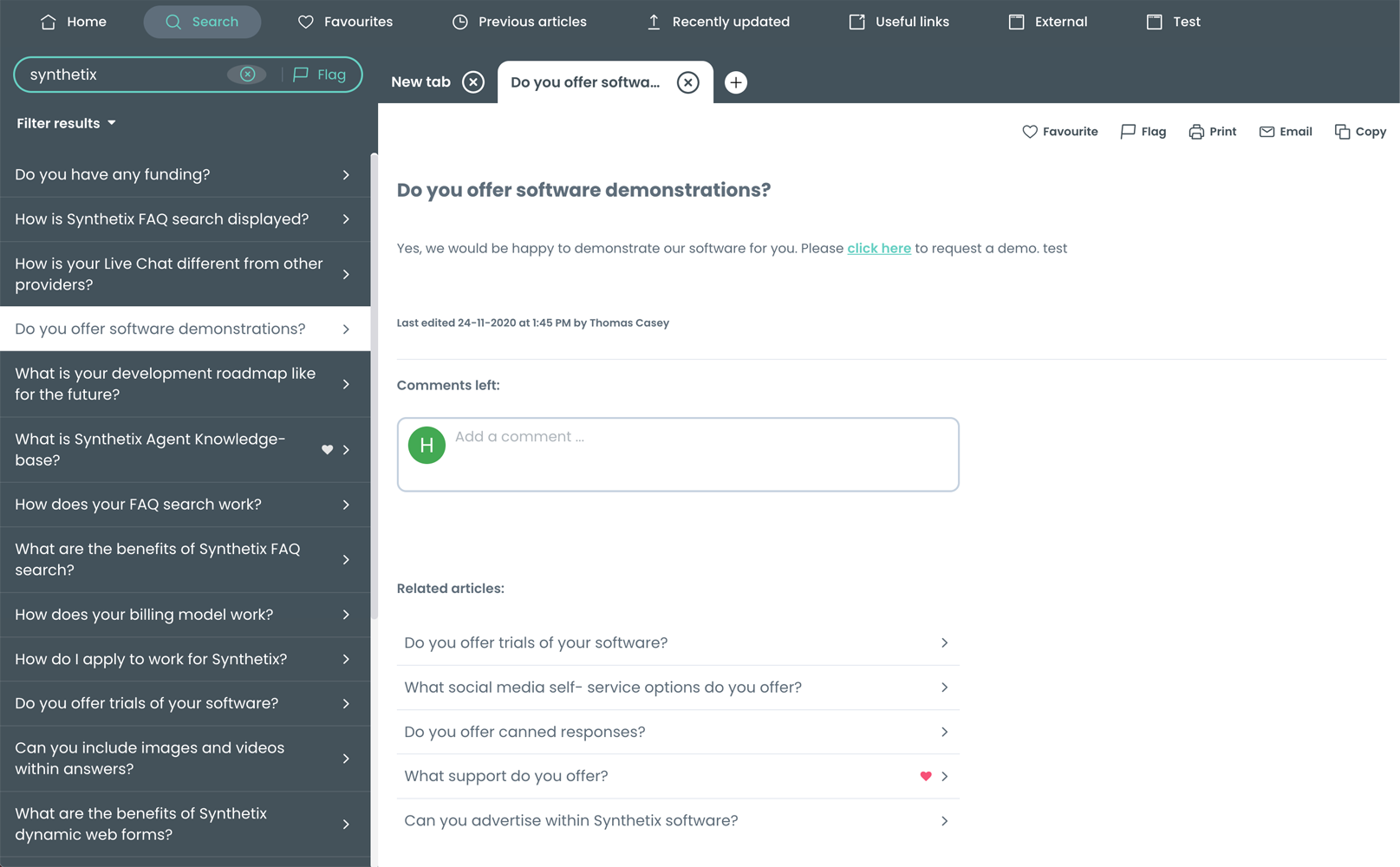 Live Chat Software
When it comes to dealing with customers directly in the contact centre, live chat proves significantly more efficient than traditional methods such as email or phone.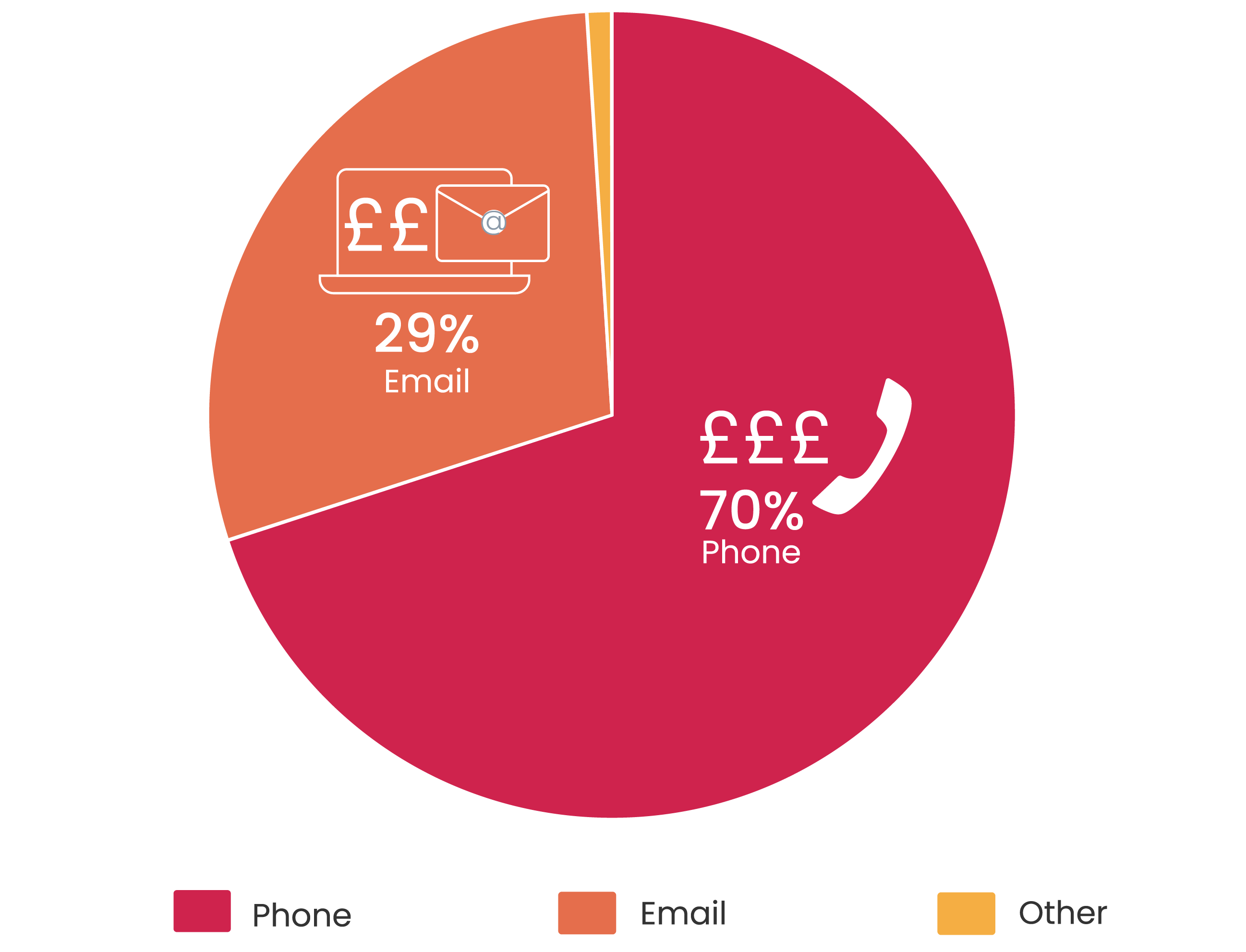 With the capability to deal with multiple customers simultaneous, agents can resolve queries at a quicker rate when compared with telephony or email, boosting AHT and subsequently, reducing support costs.
Within the chat console, agents benefit from the AI-predictive suggestions feature we discussed previously but from a slightly different angle. Here's how it works:
The customer begins typing their query.
As they do so, the agent previews what is being typed, updating on each key-press.
AI-predictive suggestions are activated and begin recommending articles based on what is being typed.
Once the customer has sent their query the agent simply uses the 'click-to-send' feature.
This resolves the customer query and good feedback is left.
AI Chatbots
Many of your customers will try and solve their queries themselves online via your website. However, self-service – which is excellent for automating routine queries – cannot always solve complex problems.
When AI is unable to deal with such a query, it is critical that you have a smooth escalation between self-service and agent-assisted channels so that the customer journey is not disrupted and leads to a poor experience.
An AI chatbot for example, not only detects when escalation needs to take place and automatically transfers the customer to live chat, all within the same window but the customer doesn't need to repeat themselves. A study found that 33% of customers are most frustrated by having to repeat themselves multiple times.
However, because the chatbot, during escalation, sends your agents the previous chat transcript, there is no need for repetition, reducing AHT and customer frustration.
---
If you enjoyed this article and would like to find out more about customer service tools for the contact centre, read our guide, here. Or, to discuss your organisational needs with an expert